Well I haven't had to much time to do any work on my project lately. I have the doors at the fiberglass shop. I've got the body almost ready for paint. I've designed the interior. I've purchased most of the interior components, radio, GPS, tire pressure monitoring system, AC/heat. I still have carpet and glass to buy.
I pulled the H1 out of the shop to turn it around.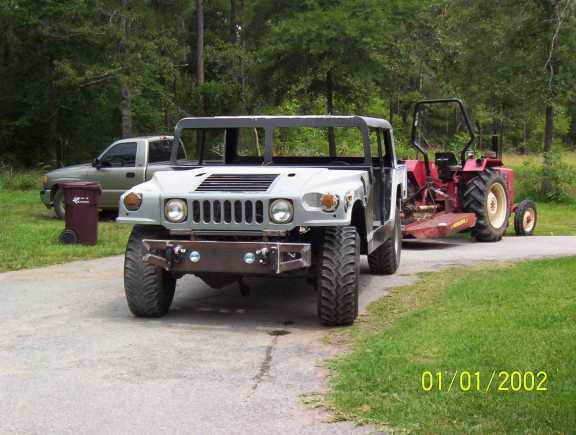 I really like this one.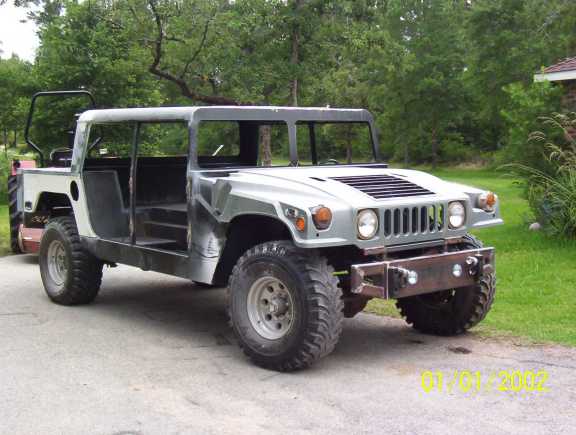 Good picture here. The body still has dirt on it. I really like my bumpers.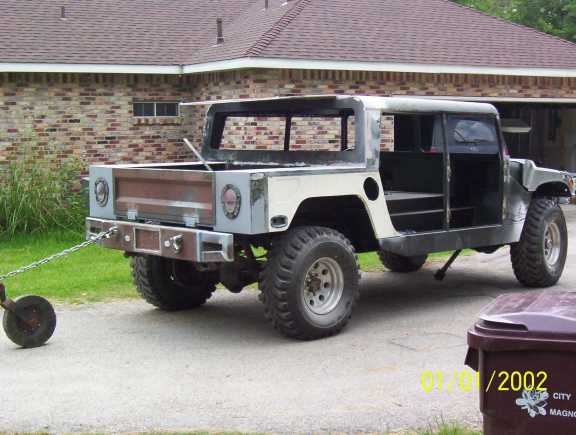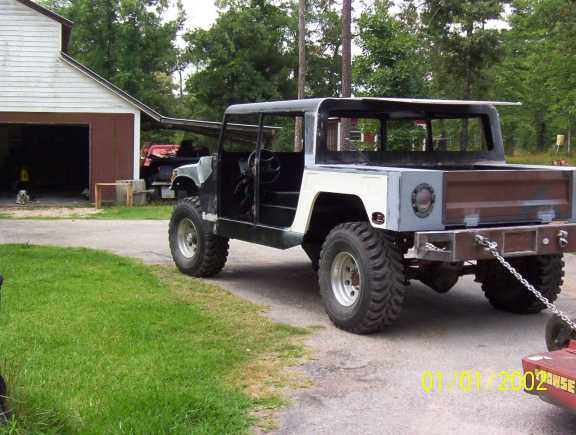 I'm going to have time this next week to do some work on the project. Once I got the H1 turned around and back into the shop. I raised the body and slid the frame out from under it. I now have the frame in my garage. I should have it sanded down and painted by end of week. I have the radiator mounted, and I've moved the steering and brakes over. I've also connected the steering linkage.
I'll have more pictures next week I hope.
Stay tune.